Windows 11 has been released some time ago now and comes with some new hardware requirements like the need for TPM 2.0 and secure boot. Also, some older processors are no longer supported even though they should be perfectly capable of running the OS. In case your system does not meet one of these requirements, you will not be able to install Windows 11 in a supported way. This article explains you how to work around those limitations and install Windows 11 on an unsupported machine. The methods used here also work for the 22H2 update.
Update for Windows 11 23H2
In the meanwhile, Microsoft has release Windows 11 23H2. You can find an updated post about upgrading to 23H2 or performing a fresh install over here:
Below you can find the article for the original Windows 11 version as reference but keep in mind that some things might no longer work since 23H2 is released.
YouTube Video
If you are interested, I also created a few YouTube video from this blogpost. If you prefer classic text, you can just follow the rest of this article:
For upgrading your current Windows 10 installation to Windows 11
For a fresh install or dual boot
Introduction
Although I do understand the reason for some of these new hardware requirements, I feel that some of them should've been something configurable or optional. Especially if you have a bit of an older but high-end system, it feels bad that you will run behind just because of these requirements. And although Windows 10 is not end of life yet, you will probably run into compatibility issues in the near future anyway.
As mentioned above, I was first using and explaining another technique to get around the hardware checks. This was done by combining the Windows 10 installer together with the Windows 11 installation files. In the meanwhile, I found out about an easier method that no longer requires downloading Windows 10 and which causes less issues.
For this article, I'm using a PC with a CPU which is officially not supported, the machine also does not have TPM 2.0 and does not support secure boot:

Using the PC Health Check tool, I could see the following: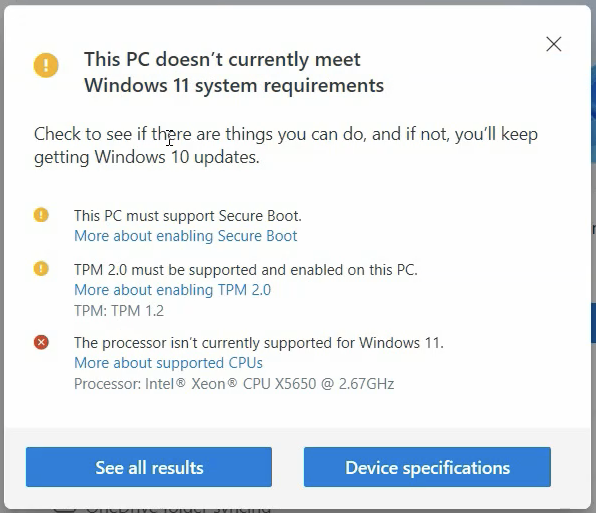 There are a few options or methods to get Windows 11 installed on your unsupported hardware:
Upgrade: where you will upgrade your current 64-bit (not supported on 32-bit) Windows 10 installation to Windows 11. All your applications and files will be preserved
Fresh install: where you remove the current installed operating system (Windows 10 or other) and replace it by a fresh and clean Windows 11 installation
Dual boot: where you add Windows 11 next to the current installed operating system (Windows 10 or other) and you can choose which to boot when you start your PC
License and activation
Regardless if you are running Windows 11 on supported or unsupported hardware, you will be able to activate it using any valid Windows 7, Windows 10 or Windows 11 product key. Just make sure that the version is a match with the key (Home/Pro).
Updates
There's a lot of discussion regarding updates for Windows 11 on unsupported hardware. So far I have been running Windows 11 for a few months on unsupported hardware and updates are coming in exactly as they would on supported hardware. Nobody, except Microsoft, is able to tell if it will stay that way. If you want more info on this, have a look here as well: https://youtu.be/_ECCgzne2UI
The 22H2 update unfortunately doesn't seem to be offered to systems already running Windows 11 on unsupported hardware. There is a workaround for that, which I covered in a separate post. You can find it over here: https://jensd.be/1860/windows/upgrade-to-windows-11-22h2-on-unsupported-hardware
Performance
Same as for the updates, performance is a great point of discussion for unsupported hardware. I've been testing and comparing performance between Windows 10 and Windows 11 on the same hardware. The conclusion was that there is no real/measurable performance difference. Have a look here as well if you want more details: https://youtu.be/6zkAxYOe_IM
Creating the bootable Windows 11 USB installer
The first step, regardless which of the above three methods you plan to use, is to create a bootable Windows 11 installer USB drive.
The easiest way to do this, is by using the Media Creation Tool. This can be downloaded from Microsoft's website: https://www.microsoft.com/software-download/windows11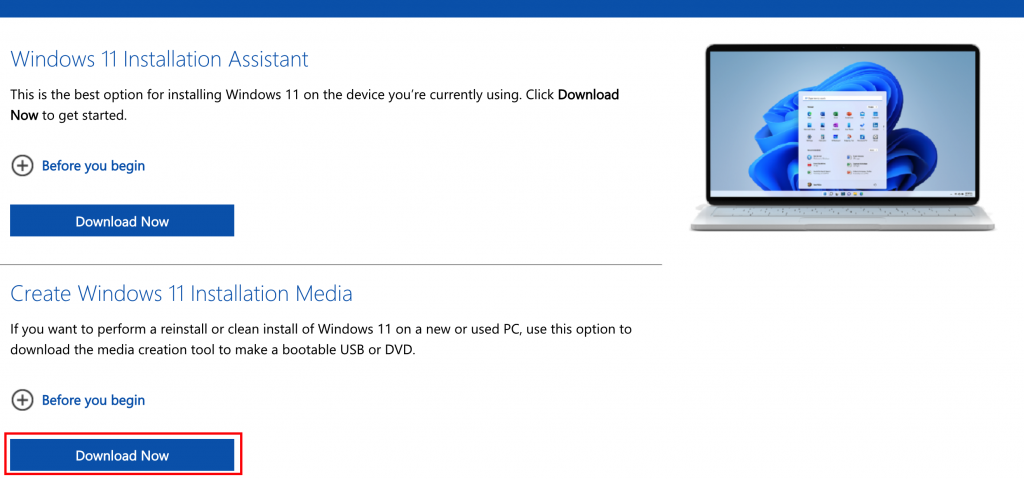 Once we have the tool downloaded, we can insert the USB drive which we will use. It has to be at least 8 GB in size. Then start the Windows 11 Media Creation Tool.
After the initial "Getting a few things ready" wait and accepting the license, choose the language and click Next: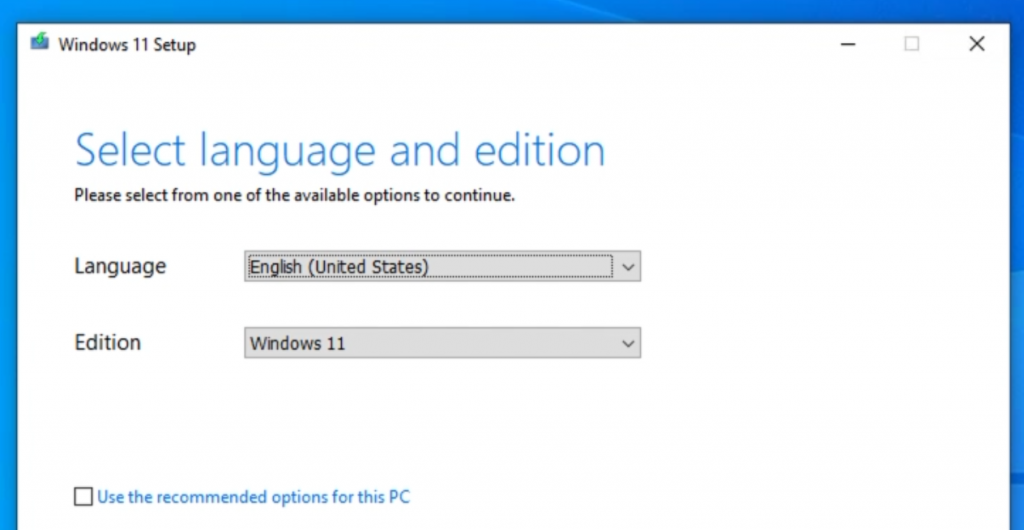 For an upgrade, the best is to leave the "Use the recommended options for this PC" as having a language mismatch will not allow you to upgrade.
In the next screen, select to use a USB flash drive and continue with Next again:
Finally, select the USB drive which you inserted and start the process by clicking Next.
After some time and the tool has downloaded all files and copied them to your USB drive, you should see the following:

Method 1: Upgrade
Now that we have raw installation media, it is time to decide which of the mentioned methods you will use to get Windows 11 on your machine.
The first method that I will explain is how to upgrade your current 64-bit Windows 10 installation to Windows 11. Here you will keep all your installed applications and files and your current installation of Windows 10 will be upgraded to Windows 11.
Make sure to take a proper backup of your files before going through this. Although it works fine in most cases, you never know.
Another thing, as I mentioned briefly above, that has to be checked beforehand, is the language. The installation media's language has to be a match with the currently installed OS.
If at this stage, without any further modification, you would run the upgrade, you would see the following issue:

To overcome the hardware checks when doing an upgrade on unsupported hardware, we need to replace a single file. The file is located in the sources subfolder of the USB drive, called appraiserres.dll. You can download the modified appraiserres.dll file from here: https://jensd.be/download/appraiserres.zip and copy it to the sources folder on the USB drive, and confirm to overwrite the file: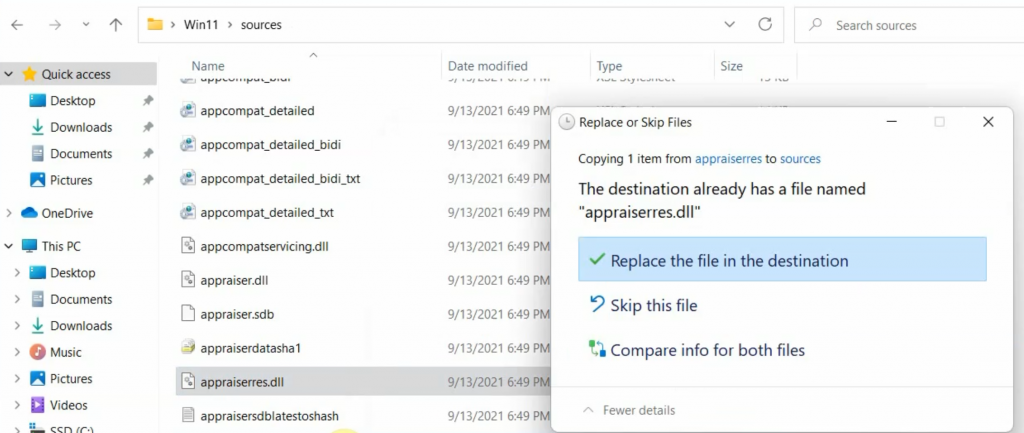 To double-check, make sure that the file size of appraiserres.dll in the sources folder is now 192 kilobytes.
After replacing the file, there is no longer any hardware check… Now just run the upgrade as you would do on supported hardware. Run setup.exe from the root folder of the USB drive. Make sure to go to "Change how Setup downloads updates" and check "Not right now":

Alternatively, you can also disconnect your PC from the internet during the upgrade. It looks like in some cases that can help if you experience problems with upgrading.
The rest of the steps should be pretty straightforward. Click yourself through the questions and at the following screen, click Install: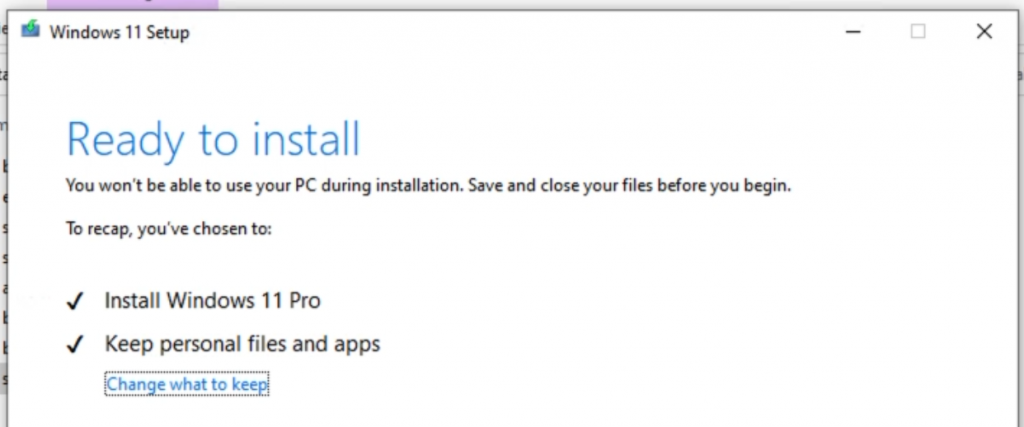 Once you do, the upgrade will take place and your current installation will become Windows 11: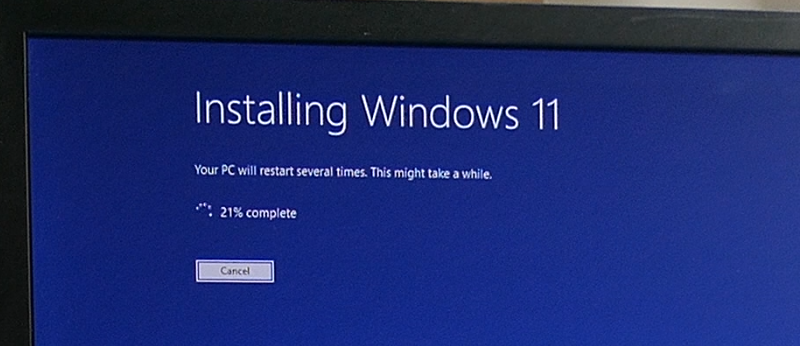 After some patience, and logging in, followed by some more patience, you should be greeted with your freshly upgraded Windows 11 desktop: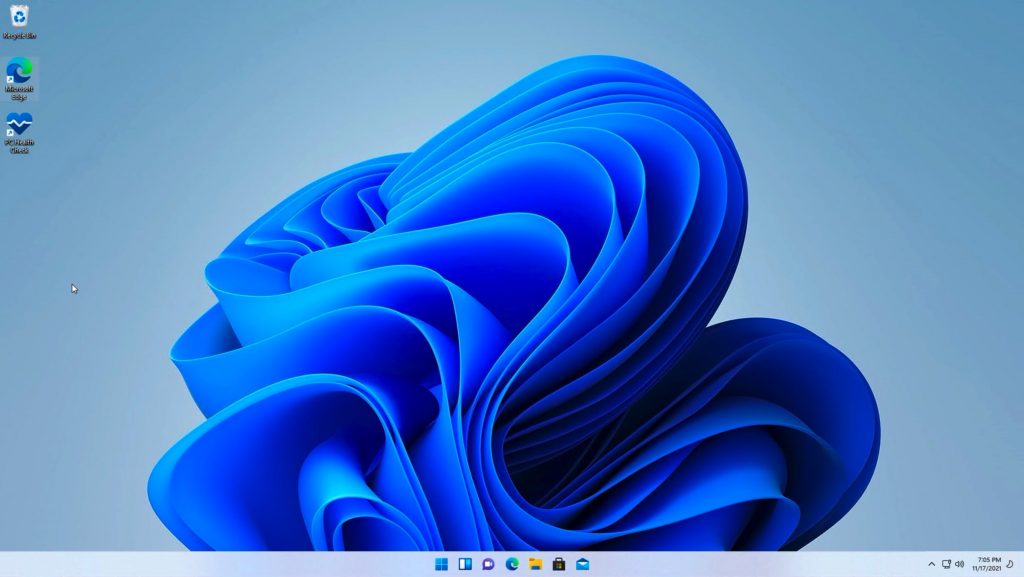 Method 2 and 3: Fresh install and Dual boot
The next method, if you didn't choose to upgrade, is to do a fresh install or dual boot. The steps to go through this, and especially the workaround for the hardware checks, are roughly the same for these.
Additional preparation for a dual boot
For a dual boot, you will run Windows 11 next to your currently installed OS. In order to do so, you first need to reserve space. Hence we need to shrink the volume that has your current installation. Obviously you need enough free space to do so. Around 60GB is the minimum you will need.
This can be done with Disk Management. Start Disk Management by clicking the start button or Windows key and type diskmgmt.msc, then press Enter.
In Disk Management, right click the volume of your current OS installation and choose Shrink Volume…

In the dialog, choose how much smaller to male the original volume (C:). I chose to make it around 100GB (105.000MB) smaller: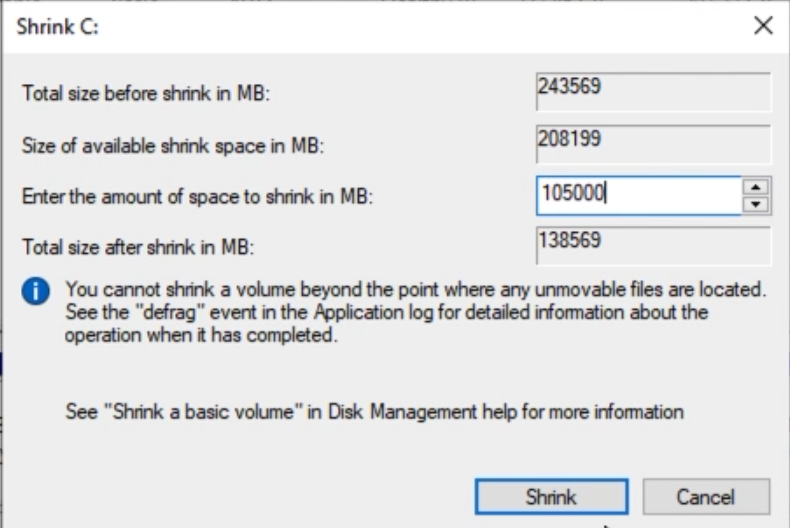 After clicking Shrink, the volume is made smaller and the space that is freed is marked as Unallocated in Disk Management. Right click this space and choose "New Simple Volume":

Click through the dialog and give the volume a name you will remember. I chose for Win 11:

At this point you are ready to continue with the next steps.
Boot from the USB drive
In order to do the install, change your BIOS settings or press the key (F10 or F12 typically) to choose a temporary boot device and boot from the USB drive: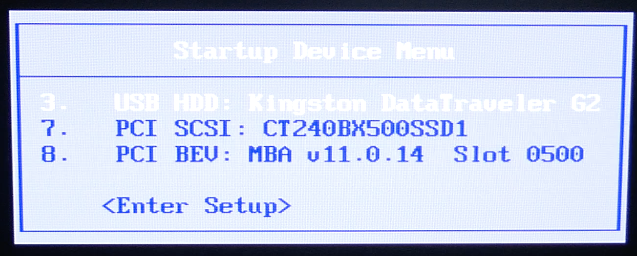 Once the installer has started, select the language, region and keyboard layout: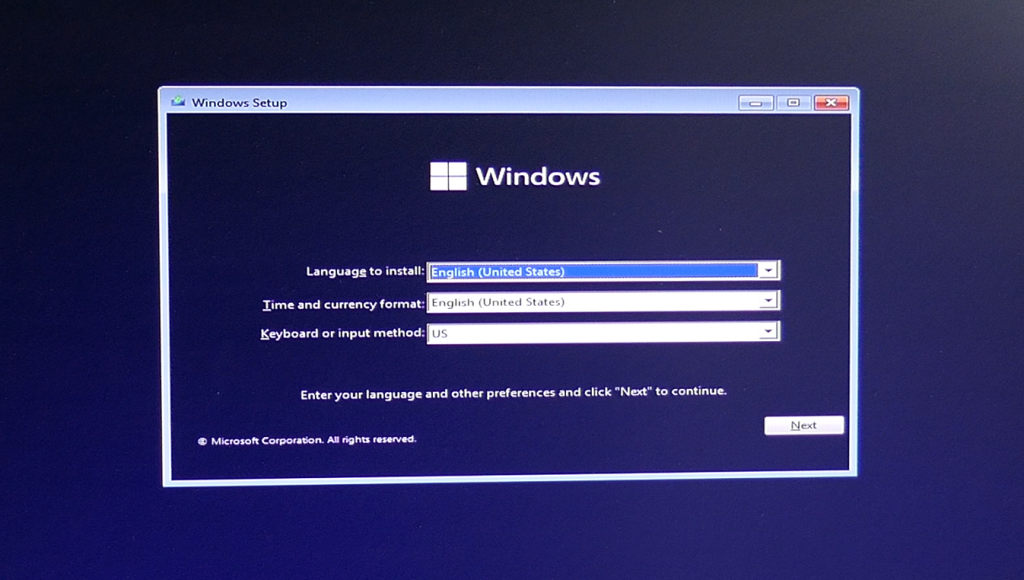 After clicking Next, before clicking "Install Now", the time is there to take the necessary action to work around the hardware check. Otherwise we will get a message that this PC is not supported for Windows 11.
To do so, press Shift + F10 to open a command prompt. On some laptops, this will require you to press Shift + Fn + F10 if the F-keys are not default).
In the command prompt, type regedit and press Enter, to open the registry editor:

In the registry editor, navigate to: Computer\HKEY_LOCAL_MACHINE\SYSTEM\Setup and add a new key there called LabConfig. To do this, right click on Setup and choose New > Key:

Give it the name LabConfig and in the key, right click and choose New – DWORD (32-bit) Value: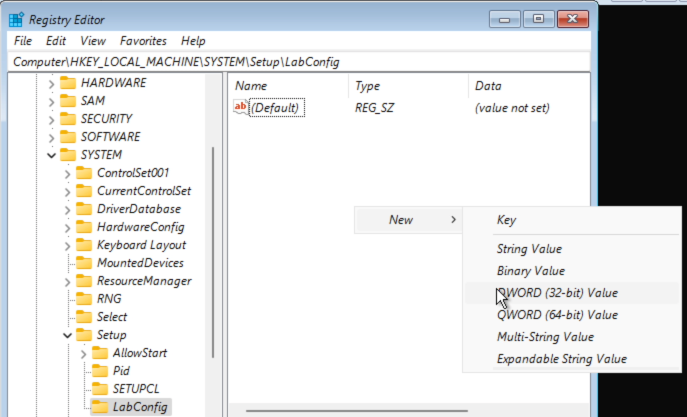 Give the name BypassTPMCheck to this DWORD. Repeat these steps a second time but nowgive the name BypassSecureBootCheck. Then double-click on each of these two DWORDs and change the value to 1. As a result, you should get the following: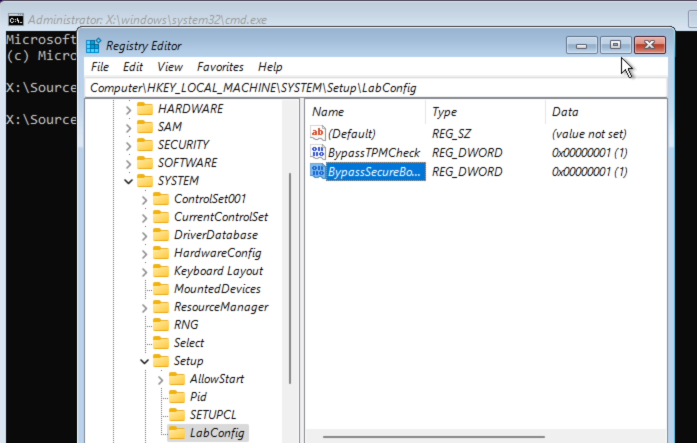 Now that's done, we can close the Registry Editor and the command prompt we opened and continue with the install by clicking "Install Now"
In the next screens, choose: "I don't have a product key", if asked. It can be added later. Accept the license and choose for: "Custom: Install Windows only (advanced)". You should end up with the "Where do you want to install Windows?" dialog eventually: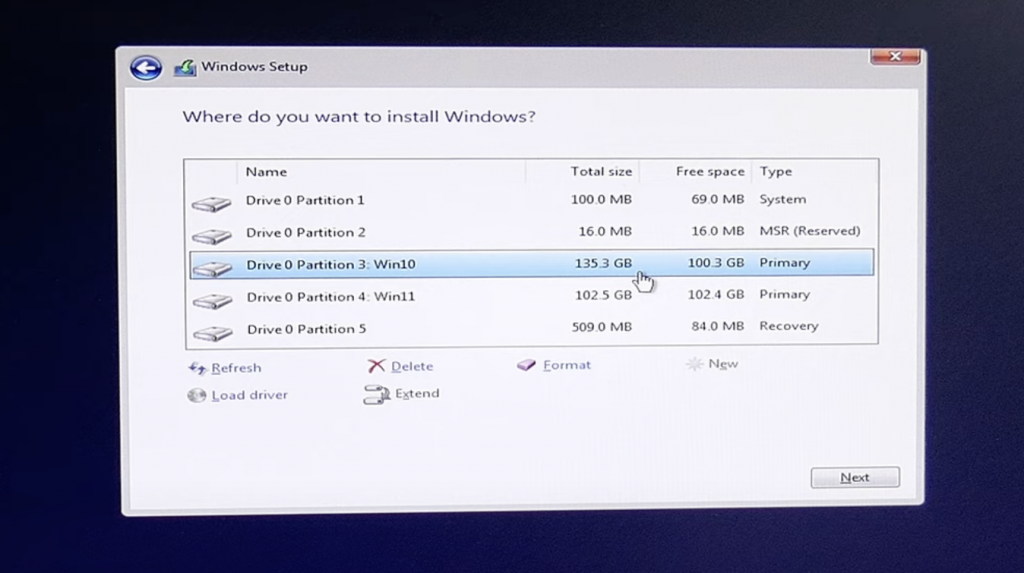 Here things are slightly different for a fresh install or a dual boot.
For a dual boot, you can see a similar layout of the drive here as we saw in disk management. We have the volume called win10 which has our currently installed Windows 10 and the volume which we created before called win11. So this is the one we need to select, then click next.
For a fresh install, we can simply remove all current volumes one by one. You could create a new one yourself but just selecting the whole drive and clicking next is fine. The installer will do the necessary.
From here things are the same again. Files are getting copied and the installation continues.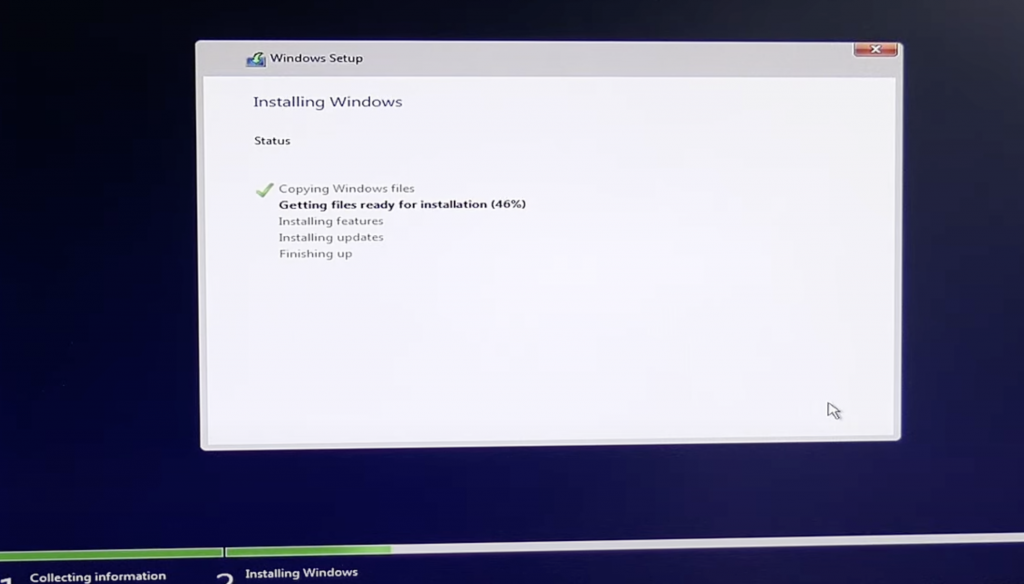 The computer will eventually restart and for a dual boot you will start to see the option to choose which version of Windows to start:

After some more patience, you should end up with the following dialog, where we need to select our location and keyboard layout:
Eventually we need to give a name to our PC, which results in another reboot. When the PC comes back, the wizard or dialog continues.
Just follow the rest of the steps to complete your Windows 11 installation. Once done, you need to have some more patience and eventually you should end up with a fresh Windows 11 desktop: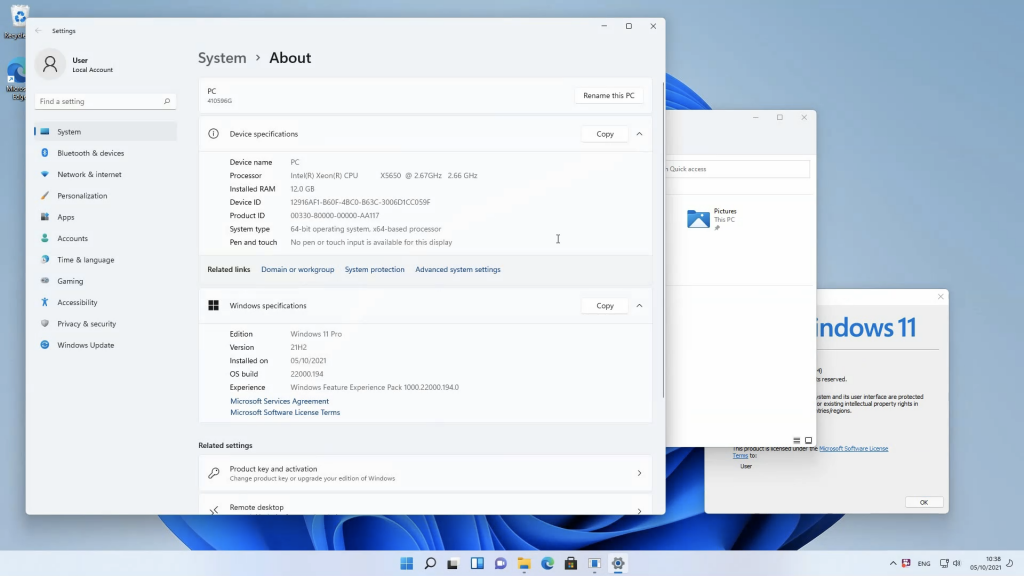 As you can see in the above screenshot, this runs just fine on the incompatible hardware.
Updates seem to work fine as well:


Hope this helps you in getting Windows 11 installed even if it is officially not supported…
Performance on unsupported hardware
In case you're interested how the performance will be on unsupported hardware, I did a video on that as well. So feel free to have a look if you're interested: